"Awesome Art Activities For Horse Lovin' Kids Volume 2"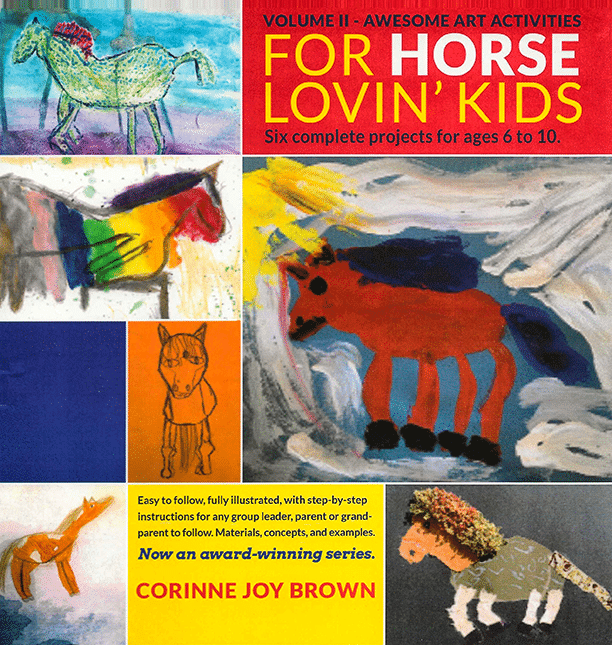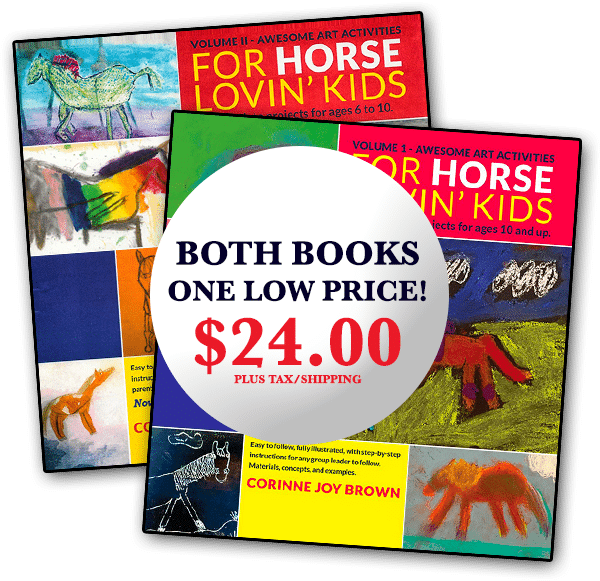 $20.00 (plus $4 shipping)
Secure payments via PayPal
Note: All out-of-state orders are automatically charged Denver tax but this amount will be refunded afterwards off your charge.


Awesome Art Activities for Horse Lovin' Kids Volume 2 offers six more fun lessons for children who love horses, catering to the "Littles", children 5-8 years of age. Never underestimate the imagination and skill of kiddos in this age group who like to draw and paint. Perfect for home-schooling moms and dads, club leaders and grandparents. It's not a "how to book"; rather it's a "why not book?" Easy to use, lays flat, with a washable cover. Now part of an award-winning series.
REVIEWS
"This book too includes references to equine art through the ages, interspersed between projects that inspire creativity and love for horses.""
— Nancy Sachs, USPCA Rocky Mountain Commissioner
"The love that Corinne and all the children have for horses is expressed beautifully in their work, both when creating as a group and long after they return home where they often continue to perfect what they have learned"
— JJ Bieneman, Colorado mom