About Corinne Joy Brown
Corinne freelances for a variety of print publications, including "Colorado Expression" magazine, "Cowboys & Indians", "Western Art & Architecture",  "Colorado Life" and others. She was formerly a staff writer for "Working Ranch" magazine,"True West" and "Persimmon Hill", the publication of the National Cowboy and Western Heritage Museum in Oklahoma.
Since, 2015, Corinne  has been the editor-in chief of "HaLapid," the semi-annual magazine of the Society for Crypto-Judaic Studies, a secular, academic organization committed to the study of the forcefully converted Iberian Jews of the Middle Ages and their global descendants.
As a multi-award winning, published author, she is currently working on her eighth book. Her current focus is on Middle Grade readers. She is hopefully about to release the sequel to her first novel, "MacGregor's Lantern." Look for "MacGregor's Return" in 2021.
Media Events and Interviews
From time-to-time, Corinne is invited to participate in a variety of online discussions or as a featured guest.
"The West As Muse" ZOOM Panel
Thanks to the Millicent Rogers Museum in Taos, New Mexico for this recent invitation
Pines & Plains Libraries Interview Corinne
A two-part video
Corinne is a professional member and past president of the Denver Woman's Press Club; a founding member of Women Writing the West, a member of Western Writers of America and the Colorado Independent Publishers Association.  She was named a Fellow of the University of Colorado History Dept in 2014.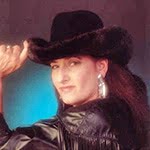 Corinne is an alumnae of Boston University's School of Fine and Applied Arts, did post-graduate studies in Art History at D.U. and has a graduate degree in design from the Interior Design Institute. She was the original founder of Writing the West, a 20 year accredited writing program held at Western State College in Gunnison, Colorado. (Now Western Colorado University.)
Corinne and her husband own a home furnishings gallery founded in 1976 (Zoli Contemporary Living) and are importers of European high-end home furnishings. Corinne is an Allied Member of the American Society of Interior Designers. When not writing, she spends her free time designing jewelry and playing with their German Shepherd and Rottweiler.